EDIT MAIN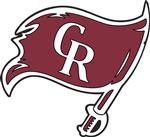 Kimberly Tibbs
612-295-5115
Cheer Coach
cheercoach4chs@gmail.com
MSHSL - CHEERLEADING MN RIVER CONFERENCE
Cheer Team
Description of activity: A support for athletic teams.
Length of season: The fall season extends from August through October; the winter season extends from November through March.
Practice and/or meeting times: To be determined.
Practice and/or meeting site: High School Commons
Eligibility requirements: Open to any student in grades 9-12. Cheerleaders also must meet MSHSL and Central Public Schools Eligibility Requirements.
Average number of members: 5-12.
Costs and/or needed equipment: Participation fee per season. Additional expenses are listed in Cheer Team Handbook.
Awards criteria and type of awards: Lettering requirements determined by head coach.
Student leadership: Captains are chosen by the coach.
Head Coach
Kimberly Tibbs