EDIT MAIN
2017 FFA Corn Drive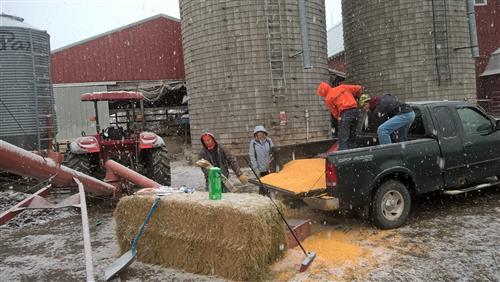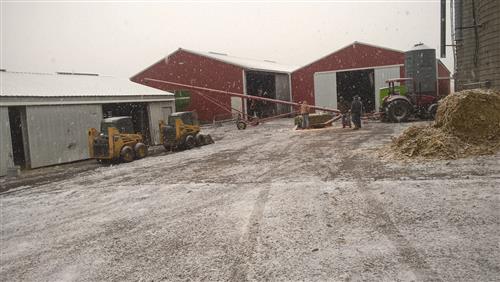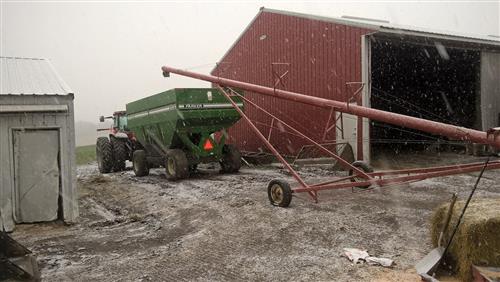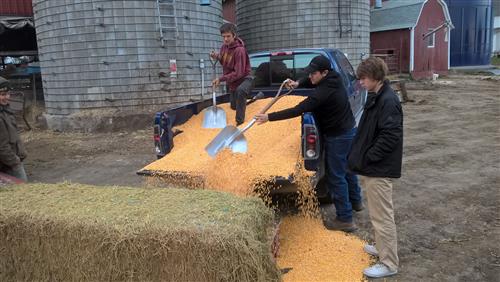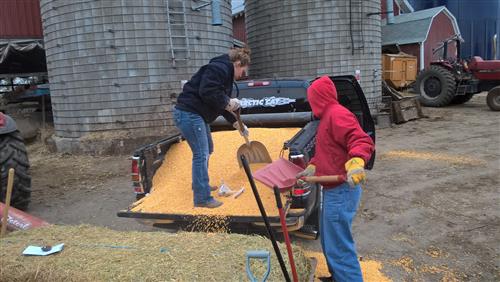 2016 FFA Corn Drive
The NYA FFA held their annual Corn Drive amidst the festivities of Homecoming week in October to raise money for the True Friends/Camp Courage, a camp for children and adults with disabilities. FFA members went from farm to farm, collecting donations of corn or money from local farmers. They also visited local businesses for their monetary donations as well. This year, NYA FFA raised 739 bushels of corn plus various amounts of cash and checks. Overall, $3,900 was raised for the charity as of October 28th. NYA FFA would like to thank everyone who donated in this year and in the past, and the Wickenhausers for hosting the event at their farm.
Written by chapter reporter Emma Dettmann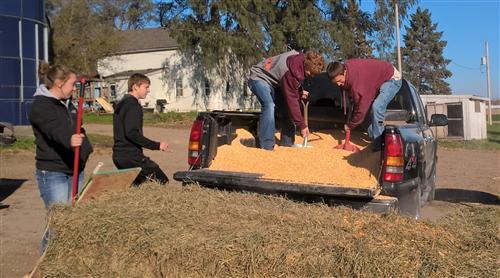 Corn Drive 2015 -
The 2015 FFA corn drive was Wednesday, October 14. The chapter would like to thank every farmer, business, and individual who donated and helped make it a great event. Altogether, the chapter raised $4400 for True Friends-Camp Courage. 763.87 bushels of corn were donated by the generous farmers in the area!
The 2015 NYA FFA Corn Drive: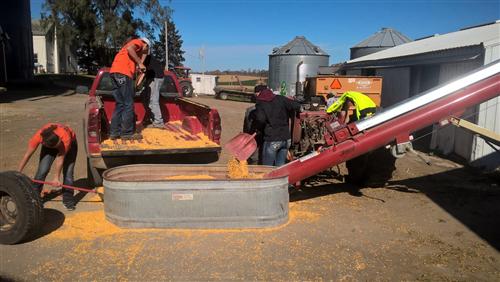 Photos of the 2014 NYA FFA Corn Drive: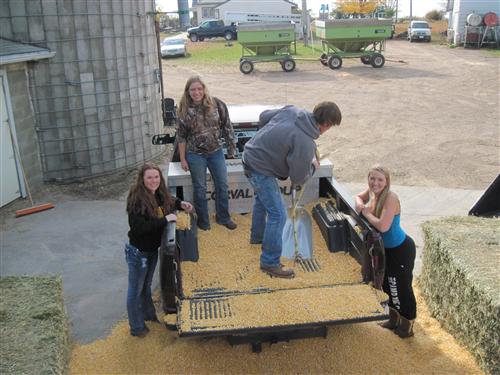 Morgan, Grace, and Courtney look on while Zack shovels corn
Jaidyn, Clare, Mady, and Austin shoveling corn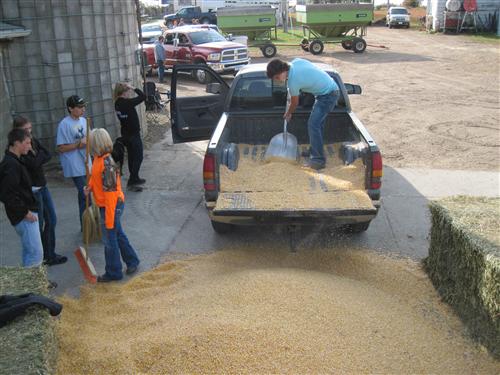 Caleb cleans up while Ben, Mariah, Leah, Matthew, and Carley look on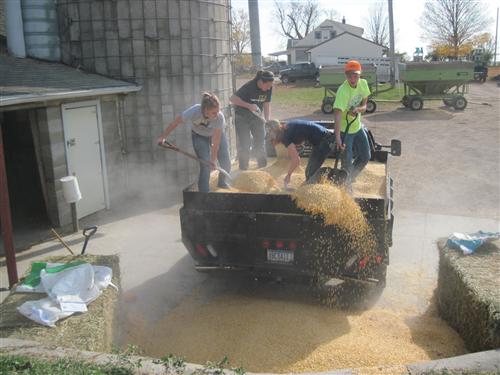 Corn Drive 2013-
The Norwood Young America FFA chapter held a successful corn drive on Friday, October 25. All proceeds from the event go to the True Friends organization, formerly known as the Courage Center. Here are some pictures from the event: