In 7th grade Community Issues class, as a final project, students develop a mobile app to solve a problem they see in their community. Students also have the opportunity to submit their final projects to the Congressional App Challenge. This year's winners of the Congressional App Challenge have just been announced. The winner of Minnesota's Congressional District 6 is Central Middle School Student Aryssa Trotter.
Washington, D.C.— Today, Congressman Tom Emmer (MN-06) announced his selection of the app Depression Revolution as winner of the Congressional App Challenge. The app was developed by Aryssa Trotter, a seventh-grader at Central Middle School in Norwood Young America.
Depression Revolution is designed to connect Minnesotans suffering from mental illness with resources to help.
"Today's students are learning in a world of rapidly-developing technology. For our next generation of innovators, Science, Technology, Engineering, and Math (STEM) skills are more important than ever," said Emmer.
"The promise shown by the young coders and developers of Minnesota's Sixth Congressional District is impressive." Emmer continued, "I am encouraged to see young people recognize the potential of technology to combat our nation's mental health crisis."
Depression Revolution will be displayed in the United States Capitol Building and featured on the House of Representatives' website, House.gov. Aryssa has also earned an invitation to the #HouseofCode Capitol Hill Reception in Washington, D.C.
Click on the following links for the full press release announcing the winner of MN District 6 and more information about the Congressional App Challenge. https://emmer.house.gov/press-releases?id=92762C19-AADE-45D7-AB04-98BAE5563205

https://www.congressionalappchallenge.us/code-capitol-students-submit-thousands-of-apps-to-congress-in-2021/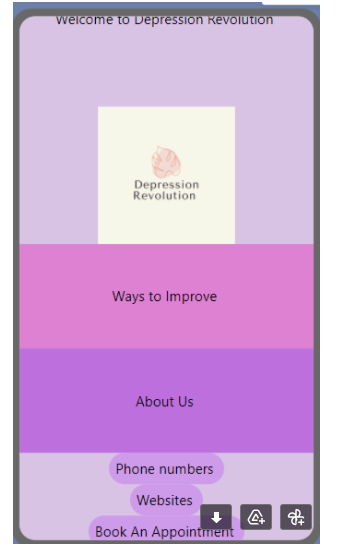 CONGRATULATIONS ARYSSA!!!