Class of 2023 Senior Spotlight: Quinn Eischens
Looking for a way to make an impact while you earn a paycheck & other great perks? Become a Reading Tutor for our school! Our Reading Corps Tutors work 1:1 with students who need extra practice and skill building. Your support makes all the difference. Apply online at: join.readingandmath.org. #TutorOurKids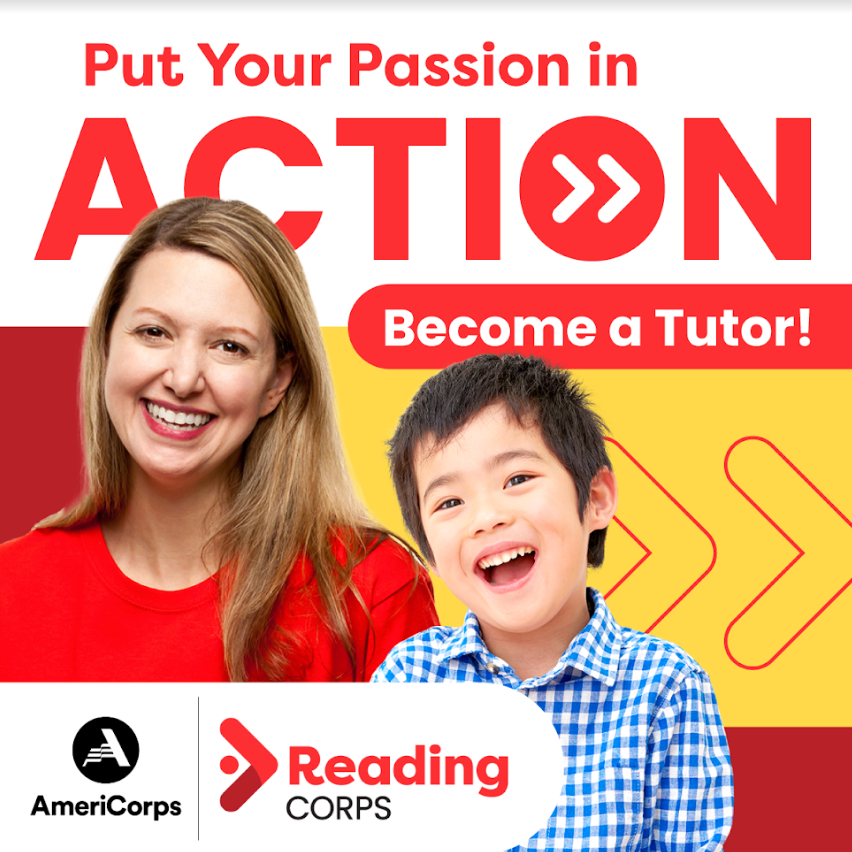 2023-2024 Registration is OPEN!

Mental Health Day is a day for secondary students to decompress, enjoy their peers, and get a well-deserved break from working hard all year. ***This year Mental Health Day will be held on April 21st.*** We will have Elephant Joe's and Adventure Bowls here and the community is welcome to come and grab a snack on that day. In addition, many community members and agencies will have booths set up for mental health support and information as well as activities available for students inside and out. We are looking for donations of several items to make this day a success. If you are willing to donate any of the following items, it would be greatly appreciated! Items can be dropped off at either the elementary school or the high school (attention school counselors). Plastic pencil boxes that stay closed (we need a couple hundred total) Old phone boxes with lids Tiny rakes for zen garden Zen garden figurines Smooth decorative small rocks Kinetic Sand Fine sand (decorative sand) Or you can easily shop from the Mental Health Day Wish List on Amazon:
https://a.co/gRSqrFc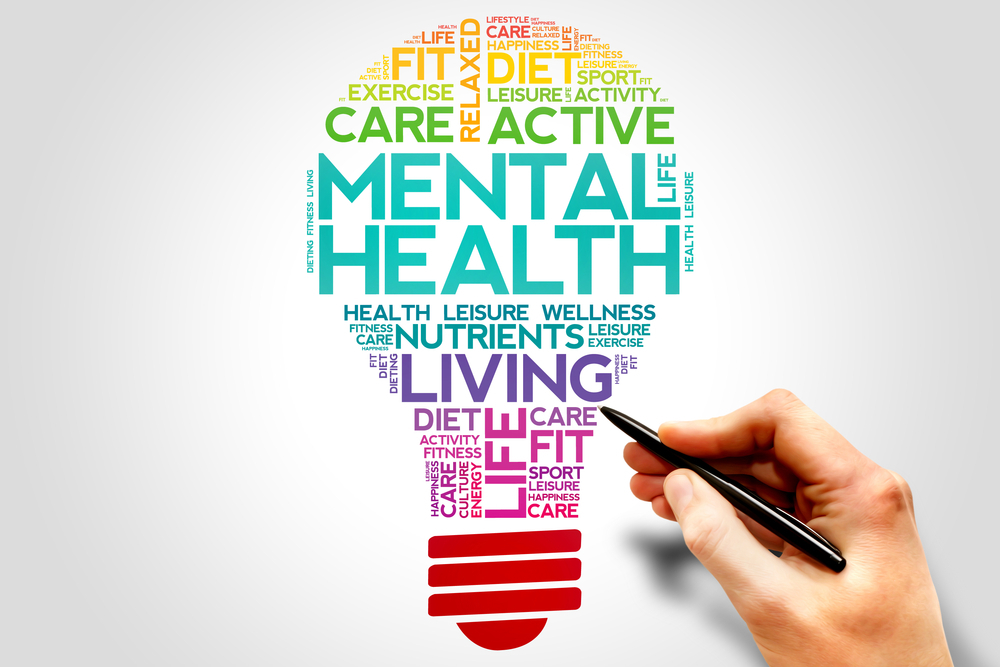 Class of 2023 Senior Spotlight: JP Paumen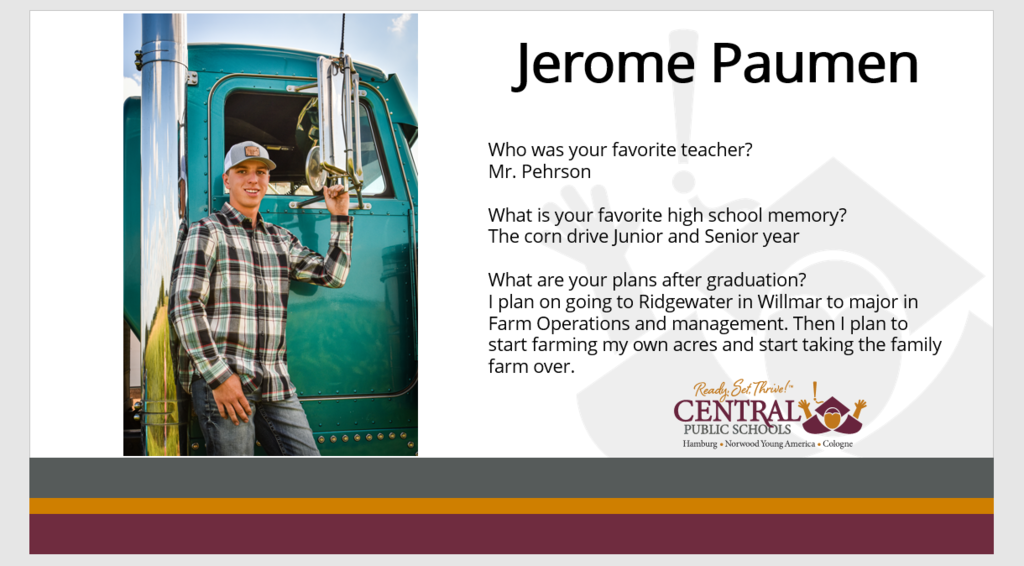 CONGRATULATIONS to the following students for making the All-Conference Speech Team! Tenley Read: 8th Grade: Original Oratory Tenley Read is a two-year speech participant and is still enjoying her category of Original Oratory. Her writing and performance skills have improved so much this year. The team is looking forward to her performances as she continues to compete. Callie Buckentin: 8th Grade: Informative Speaking Callie Buckentin is a two-year speech veteran and has found her place in the informative category. She originally tried interpretive categories but has taken informative to the top due to her great enthusiasm. Avery Lueck: Junior: Creative Expression Avery Lueck has been in speech four years and competed in several categories. She was extra courageous and wrote her own poetry piece to perform in her category. She is always impressive in how much dedication she has for speech. ** Conference coaches named her MRC Most Valuable Speaker. Gabi Schmidt: Freshman: Discussion Gabi Schmidt loves her category in speech and is always looking for more research opportunities. In her second year in speech, her habit of including others and looking at other people's view points makes her a valuable addition to the Central team. Joe Docken: Junior: Serious Poetry Interpretation Joe Docken is an incredibly dedicated team member who tried poetry for the first time this year. He has found his focus and skills from drama apply well in his new category. Joe is constantly working to improve every word in his speeches and his work has paid off. HONORABLE MENTION: Rebecca Sandeen: 10: Informative Speaking #RAIDERPRIDE Front Row (L-R): Landry Kelm-BP, Hannah Woelfel-BP, Emily Soriano-BP, Callie Buckentin-NYAC, Gabi Schmidt-NYAC. Back Row (L-R): Bella Rief-BP, Michael Schultz-BP, Merrik Giesen-BP, Madison Williams-BP, Avery Lueck-NYAC (MVSpeaker), Joe Docken-NYAC, Luke Skluzacek-TCU, Tenley Read-NYAC.

RAIDER EVENTS: Monday 3/13/23 Boys Basketball Section Semi-Finals @ MSU Bresnan Arena (Taylor Center ) vs Minnesota Valley Lutheran @ 7:45 pm #RAIDERPRIDE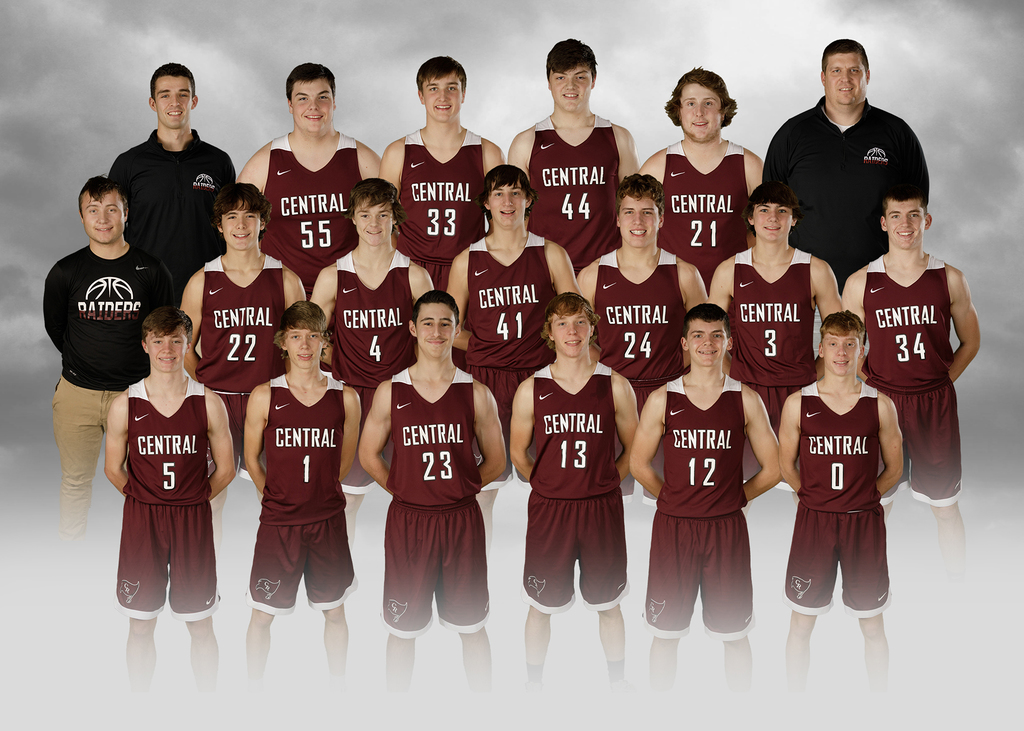 Class of 2023 Senior Spotlight: Grace Dose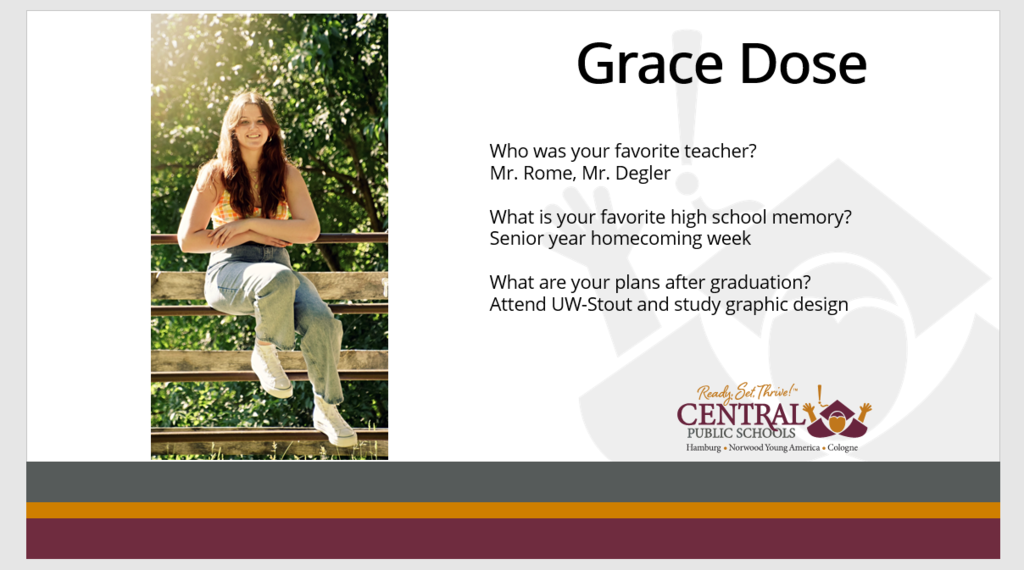 RAIDER EVENTS: Saturday 3/11/23 Speech Conference Tourney @ Tri-City United High School @ 9:00 am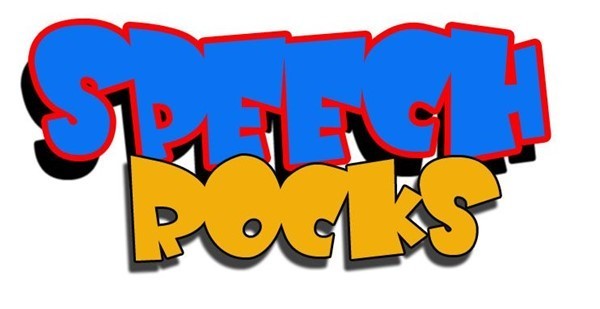 Class of 2023 Senior Spotlight: Taylor Parpart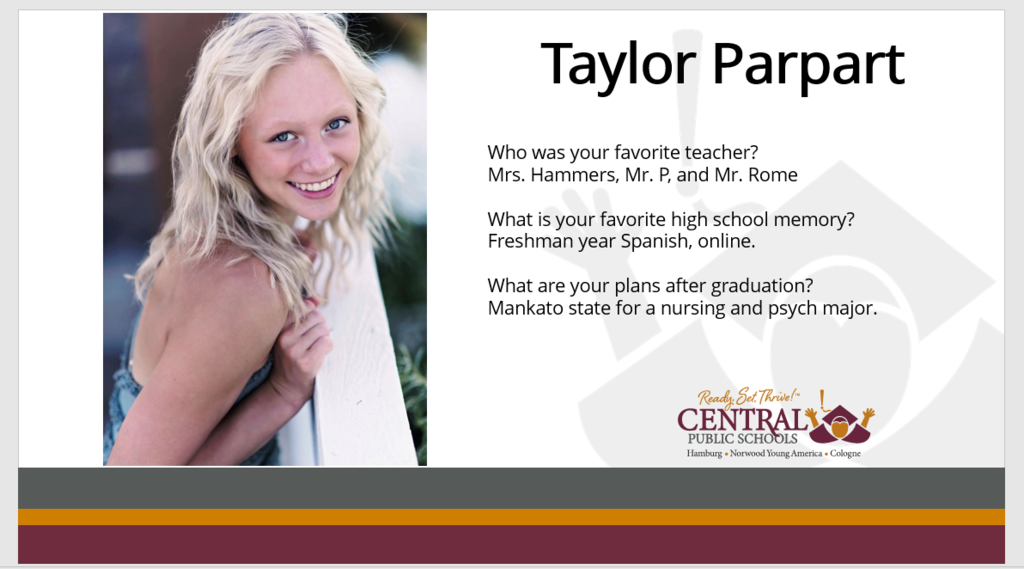 RAIDER EVENTS: Thursday 3/9/23 Boys Basketball Section Quarter Finals vs GSL @ New Prague @ 6:00 pm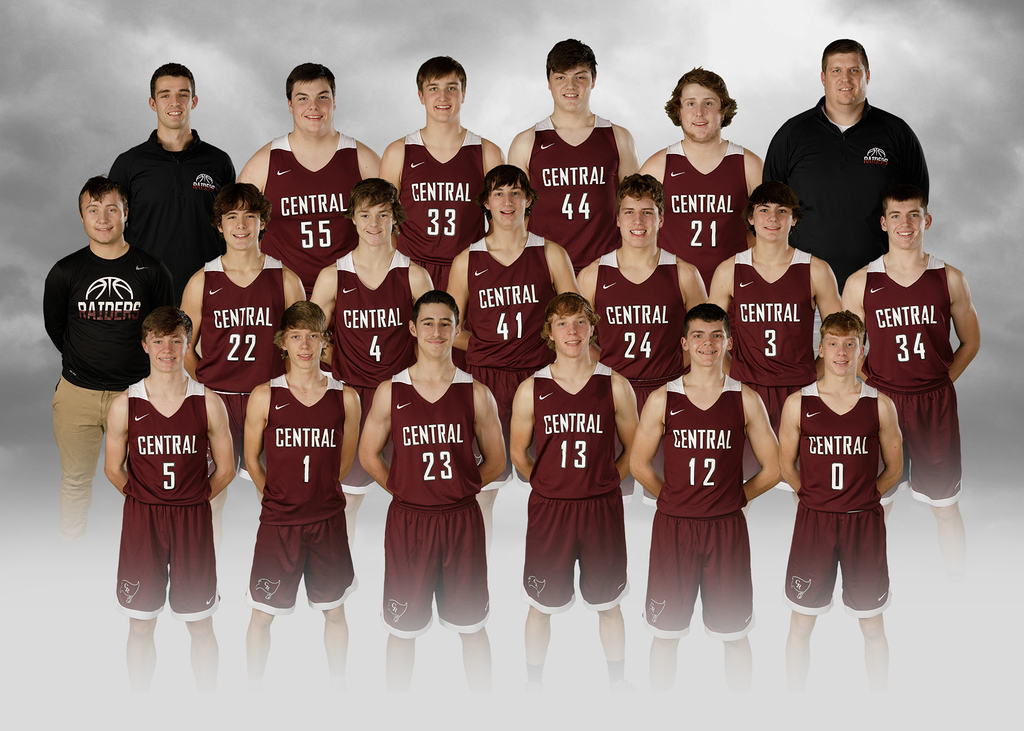 Class of 2023 Senior Spotlight: Bennet Molva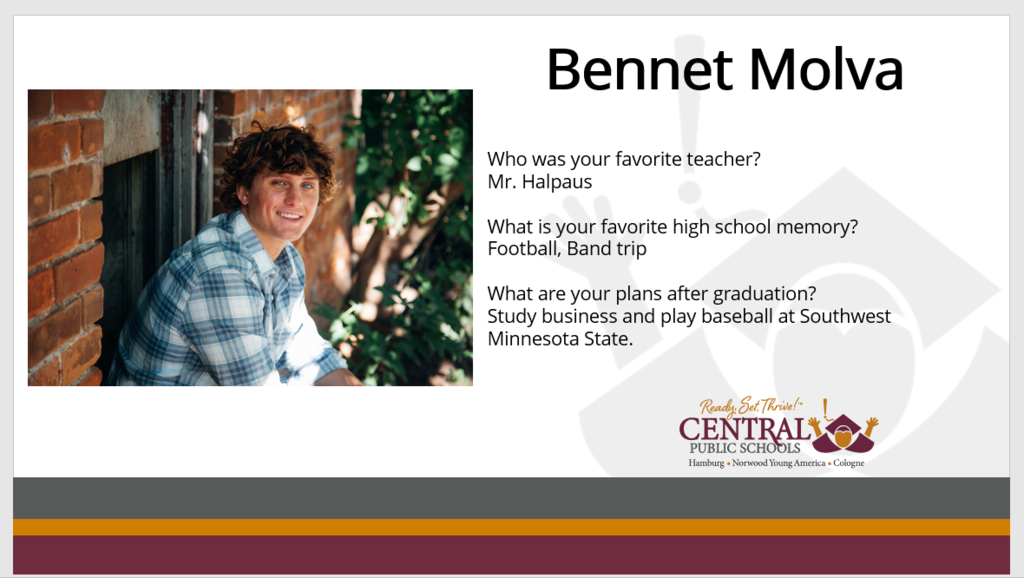 Boys Basketball MRC Champions Shirts: Please use the link, provided below, to the online store to purchase your shirt today! The store is OPEN through March 13th.
https://bsnteamsports.com/shop/BBB23CEN

Central Girls Basketball Coach Gary Lembcke was named MRC Girls Basketball Coach of the Year. What a way to end a PHENOMENAL Career! CONGRATULATIONS!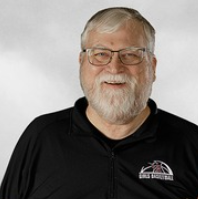 CONGRATULATIONS to Central Boys Basketball Coach Kyle Strickfaden for being named Outstanding Coach for 2022-23 by the MRC Boys Basketball conference coaches.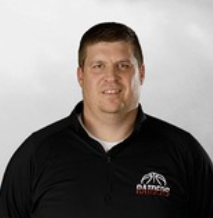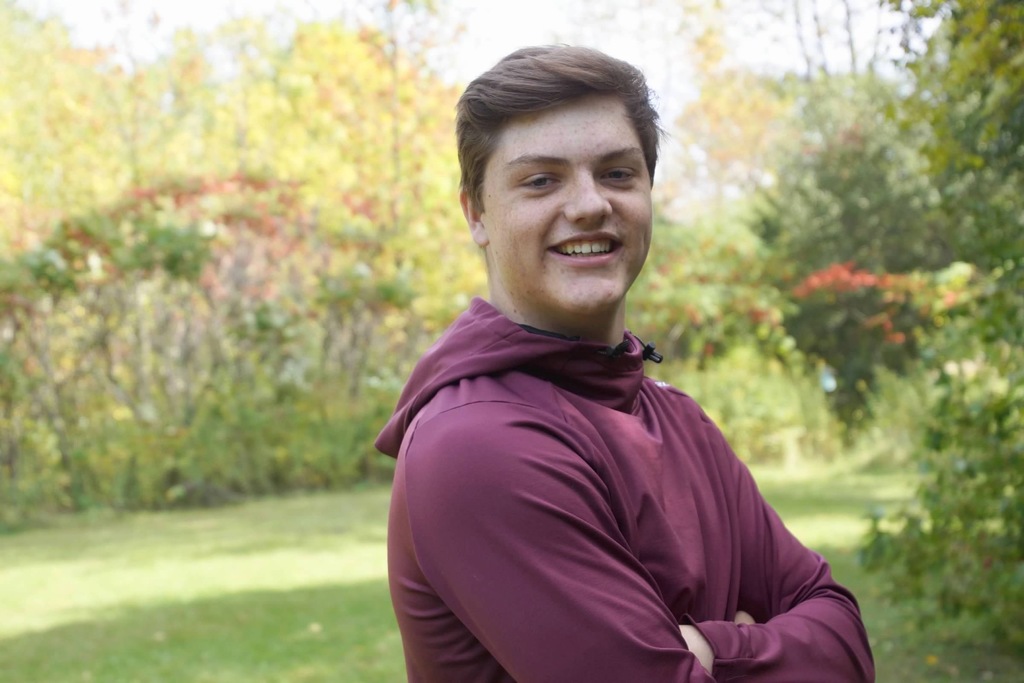 CONGRATULATIONS to these athletes for making the 2022-2023 BOYS ALL-CONFERENCE Team: Braeden O'Neil: Post Braeden O'Neil is a two-year starter for the Raiders. He was an MRC All-Conference player last season as a junior and continued dominating play his senior year. Braeden was a very tough player for opposing teams averaging a double-double in conference play with 24.9 points and 12.5 rebounds per game. He also had 2.3 assists and 1.2 steals per game in the conference games. The Raiders won their first conference championship in 21 years, and O'Neil's play was a major reason for the team's success. Noah Strickfaden: Guard Noah Strickfaden is a three-year starter and two-year captain for the Raiders. He was an MRC All-Conference player last season as a junior and received MRC Honorable Mention recognition as a sophomore. Noah averaged 19.1 points per game in the MRC. He also averaged 4.9 rebounds, 3.8 assists, and 2.4 steals per game. He brought a lot of leadership and experience to a Raiders team that won their first conference championship in 21 years. HONORABLE MENTION: Aaron Druley: Guard

CONGRATULATIONS to these athletes for making the 2022-2023 Girls ALL-CONFERENCE TEAM: Norah Erickson: Center Norah Erickson received her first all-conference selection for the 22-23 season. The six-foot post led the Raiders in scoring averaging 14.5 points per game. She also led the Raiders in rebounds with close to 9 rebounds per game. Norah also achieved Academic All-State from the Minnesota Girls Basketball Association. Nora is the daughter of Shelby and Shawn Erickson. Kassi Herrmann: Guard Kassi Herrmann earned all-conference for the second straight year. The guard averaged 10 points, 2.8 rebounds, 3 assists, and 3 steals per game. She also led the team in 3-point baskets made. Kassi also achieved Academic All State from the Minnesota Girls Basketball Association. Kassi is the daughter of Julie and Troy Herrmann. Lauren Schmidt: Forward Lauren Schmidt earned all-conference for the second straight year. She averaged 10 points per game and 5 rebounds per game for the Raiders. She also led the team in assists from her forward position, averaging over 3.5 per game. Lauren was an aggressive defensive player who averaged 2 steals per game. Lauren is the daughter of Julie Schmidt and Jeff Schmidt. ALL-CONFERENCE HONORABLE MENTION: Britney Smith: Junior - Guard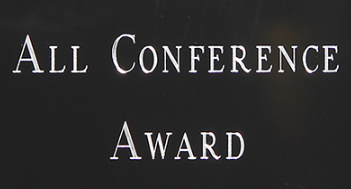 Class of 2023 Senior Spotlight: Madelyn Gamber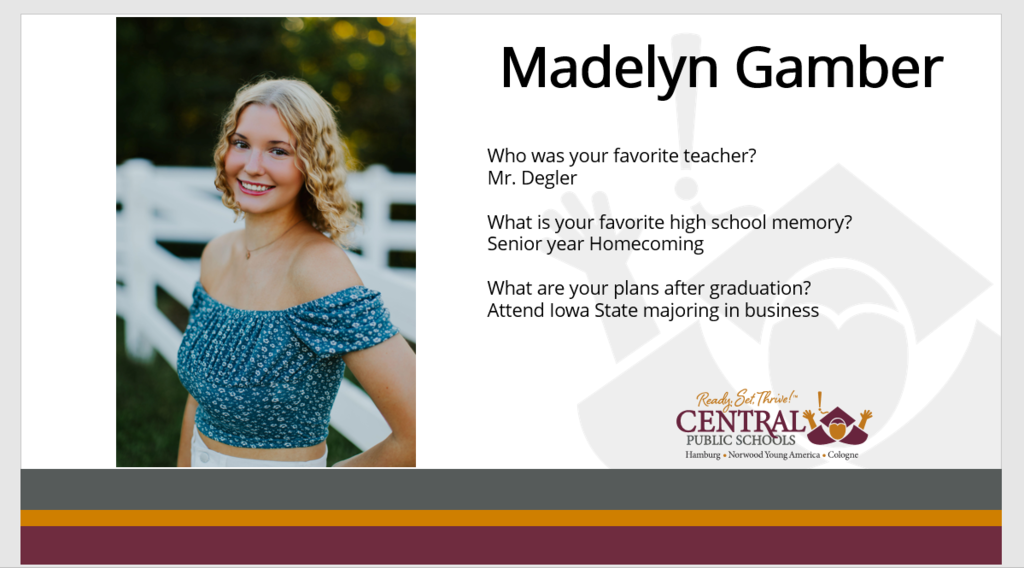 Class of 2023 Senior Spotlight: Ben Kamps